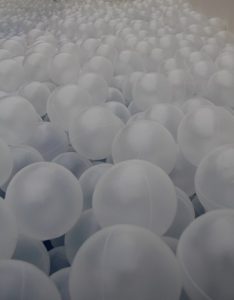 Over almost 15 years Knowit Oy has trained 10 000 persons. This important milestone is reached with the training portfolio of almost 100 different courses about software testing and agile development topics. With the effort of some 50 Knowit consultants and a few partners deliveries have been taking place in some 10 different countries, with main focus in Finland.
Knowit has delivered testing trainings for almost 15 years, first under Conformiq, then Endero and now Knowit brand. Training statistics have been gathered since 2002 and now the statistics tell that a significant milestone has been reached: we are over 10 000 trained persons milestone just before Christmas!
This milestone was met already now in 2016 as this has been the most active training year since we starting delivering trainings. We can also see a trend: trainings today are shorter, with smaller groups. From both trainer and participant points of view this is a good thing, because it enables taking each course participant better into account and if needed even personal teaching and help with some exercise. Indeed many of our corporate customers want to learn individually via mentoring or workshopping with customer real-life scenarios, and still utilizing our vast training offering.
Two of our partner channels stand out in our numbers. First of all our partner of training programs for unemployed or career transition - Saranen Consulting. Second of all our partner for public courses - Sovelto Oyj. Still the major part of our numbers are all those customers of who have ordered onsite training deliveries. Thanks for all those great courses!
We always ask for feedback using survey forms and it is great to see the numeric comments as well as verbal comments. The participant satisfaction averages to 4,4 (scale of 1-5, 5 being best) and 97% would recommend Knowit courses to others. Some answers to the question "what was good in the course?" include
"Expertise and customer orientation", "Hands-on" and "Gave new ideas".
We have the luxury of using trainers who see new projects, tools and methods all the time as consultants at our customers. This brings excellent real-life examples into the course deliveries. Over the years some 50 Knowit consultants have given training deliveries. Even then we'd like to highlight a few of our experts out of that group: Minna Aalto has trains with excellent feedback different knowledge-based testing courses e.g. ISTQB Advanced Test Manager and Test Design Techniques course. Jussi Rautio delivers amazing tool courses e.g. How to choose a tool or HP Quality Center usage. Kari Kakkonen excels with e.g. ISTQB Agile Tester and Test Process Improvement courses. Tomas Czarnecki teaches Robot Framework with magnificent results. Also worth mentioning are our partners Pekka Klärck for Robot Framework courses and Lare Lekman for Scrum Master courses.
Knowit training offering expands all the time jumping into new paradigms like DevOps or testing in AI. We look forward to DASA DevOps Fundamentals course which we roll out in 2017 - this will be very interesting to everyone! But of course all-time favorites like ISTQB Foundation in Software Testing, Exploratory Testing or Robot Framework Basics courses will carry on being very popular. You can see more of our courses in our web here.
So, we have trained 10 000 people! Hurrah! Help us reach the 20 000 people mark a bit sooner - maybe next year already : ) ?